IMISCOE Events
Go and check out the newest podcast
16-09-2020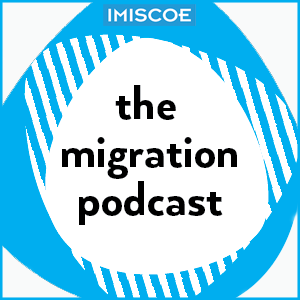 Annual Conference
2-5 July 2024
, Lisbon and Online
The formation of nation-states was an uneven process, occurring as it did, at a time when the inequalities and inequities of colonialism and imperialism were played out through varieties of national and local bordering practices. As a result, a number...
Spring Conference
17-19 April 2024
, Koç University, Istanbul
Mobilities and Immobilities in an Era of Polycrisis Event organised by: Migration Research Center at Koç University (MiReKoç), Koç University, Istanbul, Turkey Deadline for paper submissions: 18 September 2023 Conference days: 17-19 April 2024 The...
You are warmly invited to the next seminar organised by the Ethnicity, Race and Diverse Societies Network at Sussex & GenSeM IMISCOE on 26 April, 3pm, UK time (online and in person, AH 106, Falmer, Sussex University). Queer, Iranian and in exile:...