Publications
Comparative Migration Studies, Vol. 6, No. 2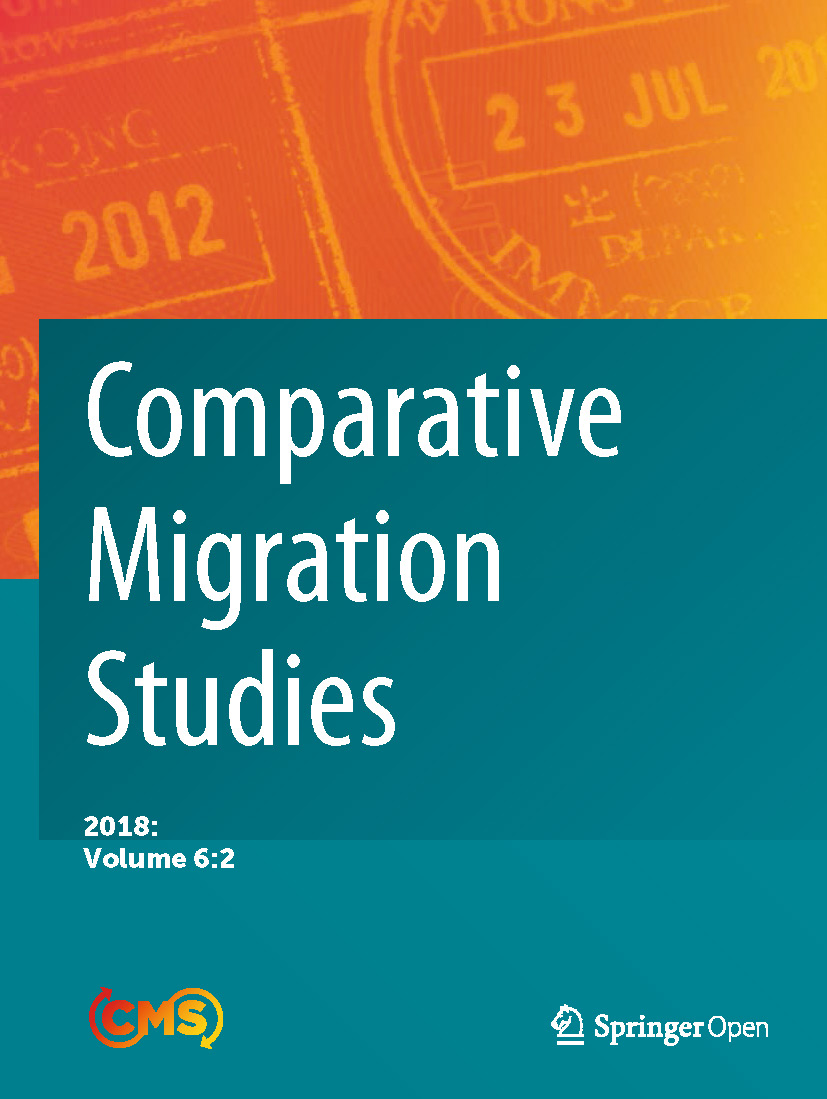 Category: Journal CMS
Publisher:

Springer

Library: Journal Comparative Migration Studies
Year:

2018
Review
Comparative Migration Studies (CMS) is an international, peer-reviewed open access journal that provides a platform for articles that focus on comparative research in migration, integration, and race and ethnic relations. It presents readers with an extensive collection of comparative analysis, including studies between countries, groups, levels, and historical periods. CMS publishes research based on qualitative, quantitative, and mixed methods studies. Contributions cover a wide disciplinary angle across the social sciences and the humanities. We are looking for articles that push present understanding of migration integration, and race and ethnic relations in new conceptual, methodological, and empirical directions.
Topics include, but are not limited to: migration and integration in relation to citizenship, national identity, refugee and asylum policy, social movements (pro and anti-immigration), gender, racialization, whiteness, ethnic and religious diversity and (post)colonialism.
Contents
Segmented socioeconomic adaptation of New Eastern European professionals in the United States
Nina Michalikova

A migration effect? Comparing the acculturation of Russian migrant populations in Western Europe to Russians in three former soviet countries on attitudes towards government responsibility
Troels Fage Hedegaard and Hidde Bekhuis

Playing the safe card or playing the race card? Comparison of attitudes towards interracial marriages with non-white migrants and transnational adoptees in Sweden
Sayaka Osanami Törngren


Combining transnational and intersectional approaches to immigrants' social protection: The case of Andean families' access to health
Jean-Michel Lafleur and Maria Vivas Romero


Shifting vulnerabilities: gender and reproductive care on the migrant trail to Europe
Vanessa Grotti, Cynthia Malakasis, Chiara Quagliariello and Nina Sahraoui
Search the catalogue
Looking for a book or Journal CMS article in the IMISCOE Publications catalogue? Use the search engine.
For a comprehensive search in the world's most complete database of migration research, visit the Migration Research Hub.