Publications
Comparative Migration Studies, Vol. 8, No. 2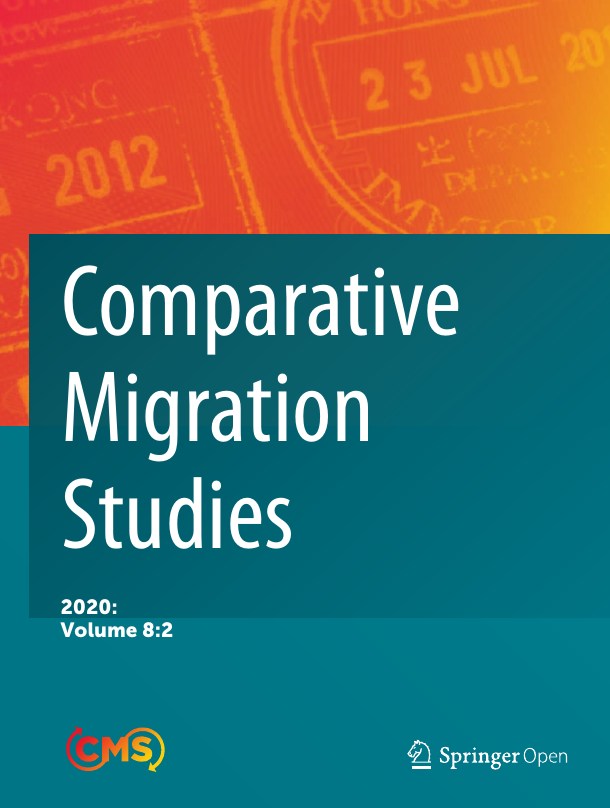 Category: Journal CMS
Publisher:

Springer

Library: Journal Comparative Migration Studies
Year:

2020
Review
Comparative Migration Studies (CMS) is an international, peer-reviewed open access journal that provides a platform for articles that focus on comparative research in migration, integration, and ethnic studies. It presents readers with an extensive collection of comparative analysis, including studies between countries, groups, levels, and historical periods. CMS publishes research based on qualitative, quantitative, and mixed methods and helps promote the theoretical development of migration studies. Contributions cover a wide disciplinary angle, from sociology to political science, anthropology to economics and law. Topics include: assimilation, migration policies, incorporation policies, governance of migration and integration, ethnic/cultural/religious diversity, migrant rights, gender and migration, migration and citizenship, migration and national identity, migration and security, civic integration, nationalism and migration, and ethnic entrepreneurship.
Contents
After the refugee crisis: public discourse and policy change in Denmark, Norway and Sweden
Anniken Hagelund - https://doi.org/10.1186/s40878-019-0169-8
Naturalisation in context: how nationality laws and procedures shape immigrants' interest and ability to acquire nationality in six European countries
Thomas Huddleston - https://doi.org/10.1186/s40878-020-00176-3 
The role of labour market integration in migrants' decisions about family reunification: a comparative study of Polish migrants in Norway, Sweden, and the UK
Oleksandr Ryndyk - https://doi.org/10.1186/s40878-020-00177-2 
Three sub-Saharan migration systems in times of policy restriction
Cris Beauchemin, Marie-Laurence Flahaux & Bruno Schoumaker - https://doi.org/10.1186/s40878-020-0174-y 
Towards a typology of local migration diversity policies
Ilona van Breugel - https://doi.org/10.1186/s40878-020-00179-0 
Search the catalogue
Looking for a book or Journal CMS article in the IMISCOE Publications catalogue? Use the search engine.
For a comprehensive search in the world's most complete database of migration research, visit the Migration Research Hub.