Publications
Comparative Migration Studies, Vol. 8, No. 4
Special Issue: Externalization at work: Responses to migration policies from the Global South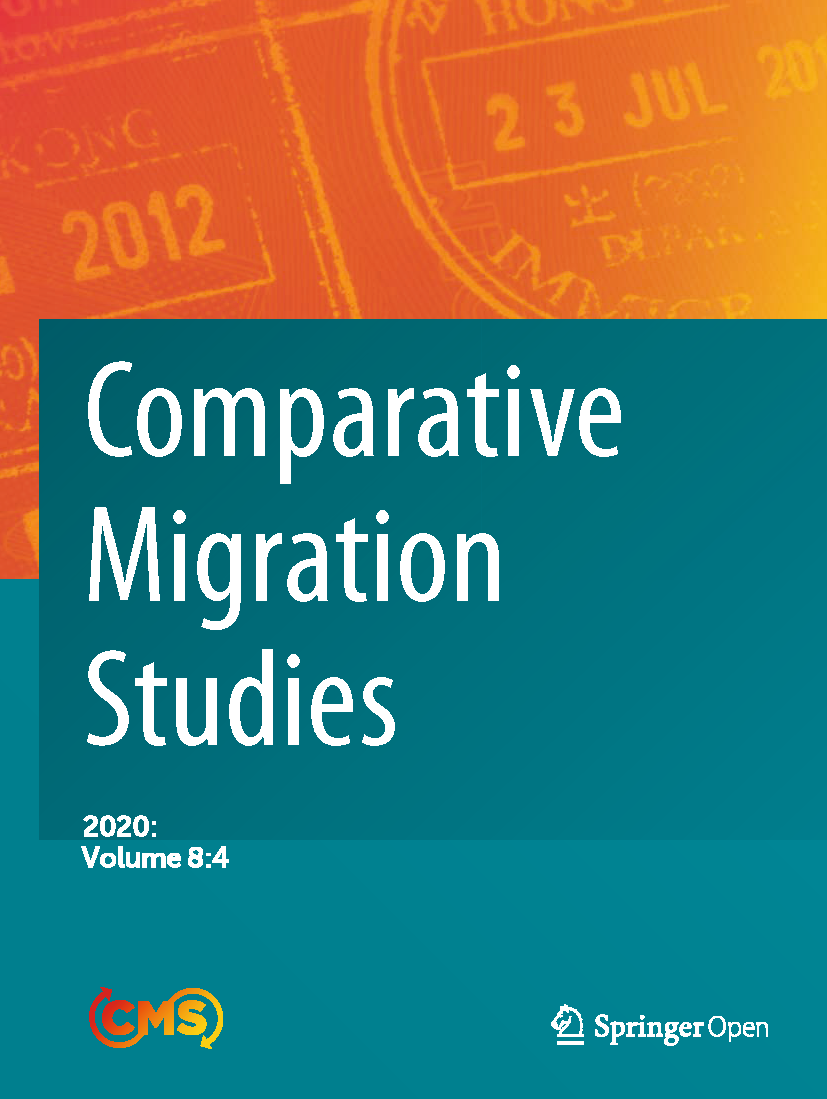 Review
The term "externalisation" is used by a range of migration scholars, policy makers and the media to describe the extension of border and migration controls beyond the so-called 'migrant receiving nations' in the Global North and into neighbouring countries or sending states in the Global South. It refers to a wide range of practices from border controls, rescue operations, to measures addressing drivers of migration. Rather than presenting externalization as a mere policy tool to reduce the economic, political and social costs of 'unwanted immigration' for receiving states, the ambition of this Special Issue is to contribute to the mapping of the diverse yet comparable responses to externalization practices. The different articles in this volume are chosen to exemplify some of these processes at different levels of analysis. Authors address through various disciplinary perspectives how practices of externalization are being confronted, succumbed, modified and contested by individual (would-be) migrants, civil society actors and the host states' institutions in different parts of the globe. In an effort to move away from a sole focus on border spaces of the Global North, the Special Issue contributes to emerging literature shifting the locus of analysis to places in the Global South, which are conventionally understood as "transit" or "sending" countries in Africa, America as well as within Europe itself.
Contents
Editorial
Externalization at work: responses to migration policies from the Global South
Inka Stock, Ayşen Üstübici and Susanne U. Schultz - https://doi.org/10.1186/s40878-019-0157-z
The relational dimension of externalizing border control: selective visa policies in migration and border diplomacy
Lena Laube - https://doi.org/10.1186/s40878-019-0130-x
The impact of externalized migration governance on Turkey: technocratic migration governance and the production of differentiated legal status
Ayşen Üstübici - https://doi.org/10.1186/s40878-019-0159-x
Extraterritoriality of European borders to Turkey: an implementation perspective of counteractive strategies
Sibel Karadağ - https://doi.org/10.1186/s40878-019-0113-y
Es cosa suya: entanglements of border externalization and African transit migration in northern Costa Rica
Nanneke Winters and Cynthia Mora Izaguirre - https://doi.org/10.1186/s40878-019-0131-9
Commemorating the deadly other side of externalized borders through "migrant-martyrs", sacrifices and politizations of (irregular) migration on the international migrants' day in Mali
Almamy Sylla and Susanne U. Schultz - https://doi.org/10.1186/s40878-019-0167-x
New contested borderlands: Senegalese migrants en route to Argentina
Ida Marie Savio Vammen - https://doi.org/10.1186/s40878-018-0109-z
From controlling mobilities to control over women's bodies: gendered effects of EU border externalization in Morocco
Elsa Tyszler - https://doi.org/10.1186/s40878-019-0128-4
Contested externalisation: responses to global inequalities
Thomas Faist - https://doi.org/10.1186/s40878-019-0158-y
Search the catalogue
Looking for a book or Journal CMS article in the IMISCOE Publications catalogue? Use the search engine.
For a comprehensive search in the world's most complete database of migration research, visit the Migration Research Hub.