!link rel="stylesheet" href="/templates/imiscoe/css/position.css" type="text/css" media="screen,projection" /> <!link rel="stylesheet" href="/templates/imiscoe/css/layout.css" type="text/css" media="screen,projection" />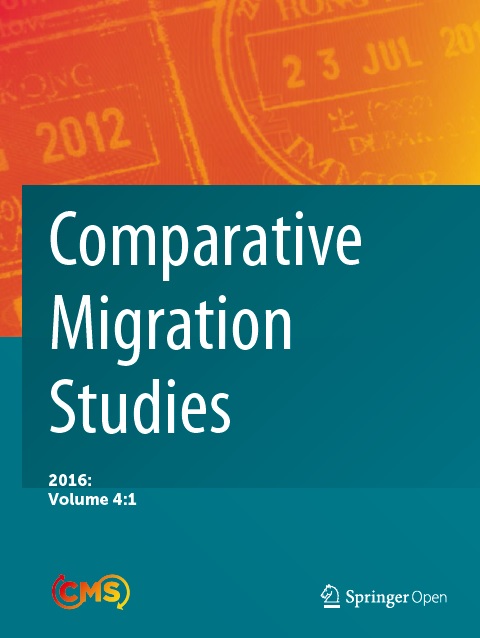 Comparative Migration Studies, Vol. 4, No. 1
Special Issue: Social Remittances and the Changing Transnational Landscape
Journal Comparative Migration Studies
2016
Summary
This special issue showcases the latest research showing how flows of ideas, norms, and practices reshape contemporary politics. The concept of "social remittances", coined by Peggy Levitt fifteen years ago, contributed to the emergence of a whole new field in migration studies – taking stock of advances in all branches of social sciences (from development economics to geography, including demography or sociology), this volume brings new insights on the transnational dynamics of political change in the Americas, Europe, and Africa. How external votes shape local politics? How material constrains and policies affect social remittances? How money transfers induce political change?
Contents
Editorial: Social remittances and the changing transnational political landscape
Thomas Lacroix, Peggy Levitt and Ilka Vari-Lavoisier

Financial remittances, trans-border conversations, and the state
Covadonga Meseguer, Sebastián Lavezzolo and Javier Aparicio

The economic side of social remittances: how money and ideas circulate between Paris, Dakar, and New York
Ilka Vari-Lavoisier

Irregular status, territorial confinement, and blocked transnationalism: legal constraints on circulation and remittances of Senegalese migrants in France, Italy, and Spain
Erik R. Vickstrom and Cris Beauchemin

Empowering to engage with the homeland: do migration experience and environment foster political remittances?
Anar K. Ahmadov and Gwendolyn Sasse

Do migrants adopt new political attitudes from abroad? Evidence using a multi-sited exit-poll survey during the 2013 Malian elections
Lisa Chauvet, Flore Gubert and Sandrine Mesplé-Somps

Geographies of external voting: the Tunisian elections abroad since the 2011 Uprising
Thibaut Jaulin
Subscribe to our Newsletter
Receive news from the IMISCOE network and its members via e-mail: subscribe to our Newsletter.
Follow IMISCOE on Social Media