!link rel="stylesheet" href="/templates/imiscoe/css/position.css" type="text/css" media="screen,projection" /> <!link rel="stylesheet" href="/templates/imiscoe/css/layout.css" type="text/css" media="screen,projection" />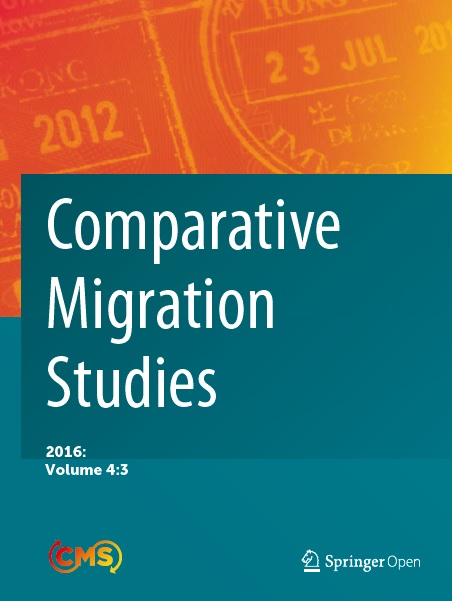 Comparative Migration Studies, Vol. 4, No. 3
Special Issue: The Civic Turn of Immigrant Integration Policies in the Scandinavian Welfare States
Springer
Journal Comparative Migration Studies
2016
Summary
This special issue addresses the question of how to understand the civic turn within immigrant integration in the West towards programs and instruments, public discourses and political intentions, which aim to condition, incentivize, and shape through socialization immigrants into 'citizens'. With an empirical focus on the less studied Scandinavian cases of Sweden, Norway, and Denmark, it provides discussion and critical assessment of the (liberal) convergence thesis and its descriptive and explanatory claims. Contributions cover three policy areas outside the naturalization trajectory:  labour market activation, family reunification and the school, and also address the question whether civic integration policy actually works.
Contents
Editorial: The civic turn of immigrant integration policies in the Scandinavian welfare states
Karin Borevi, Kristian Kriegbaum Jensen and Per Mouritsen

The civic integrationist turn in Danish and Swedish school politics
Christian Fernández and Kristian Kriegbaum Jensen

A 'civic turn' in Scandinavian family migration policies? Comparing Denmark, Norway and Sweden
Emily Cochran Bech, Karin Borevi and Per Mouritsen

Scandinavian exceptionalism? Civic integration and labour market activation for newly arrived immigrants
Karen N. Breidahl

Does citizenship always further Immigrants' feeling of belonging to the host nation? A study of policies and public attitudes in 14 Western democracies
Kristina Bakkær Simonsen
Subscribe to our Newsletter
Receive news from the IMISCOE network and its members via e-mail: subscribe to our Newsletter.
Follow IMISCOE on Social Media