Immigration and Social Systems
Collected Essays of Michael Bommes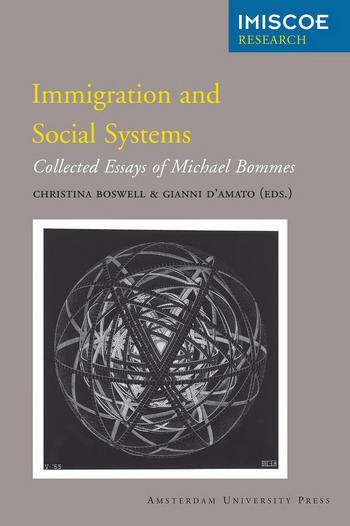 Review
Michael Bommes (hoogleraar Sociologie en Migratieonderzoek) was een van de meest briljante en originele geleerden in zijn vakgebied. Deze postume bundel bevat een selectie van zijn belangrijkste werk over immigratie en de verzorgingsstaat, de integratie van immigranten, discriminatie, illegale migratie, migrantennetwerken en migratiebeleidsonderzoek. Deze bundel laat zien hoe Bommes' inzichten en deskundigheid een fundamentele bijdrage hebben geleverd aan immigratiestudies. Zijn essays bieden scherpe, essentiële waarnemingen van de sociale en politieke reacties op immigratie. Een must read voor iedereen die geïnteresseerd is in deze zaken.
Search the catalogue
Looking for a book or Journal CMS article in the IMISCOE Publications catalogue? Use the search engine.
For a comprehensive search in the world's most complete database of migration research, visit the Migration Research Hub.