Integration Processes and Policies in Europe
Contexts, Levels and Actors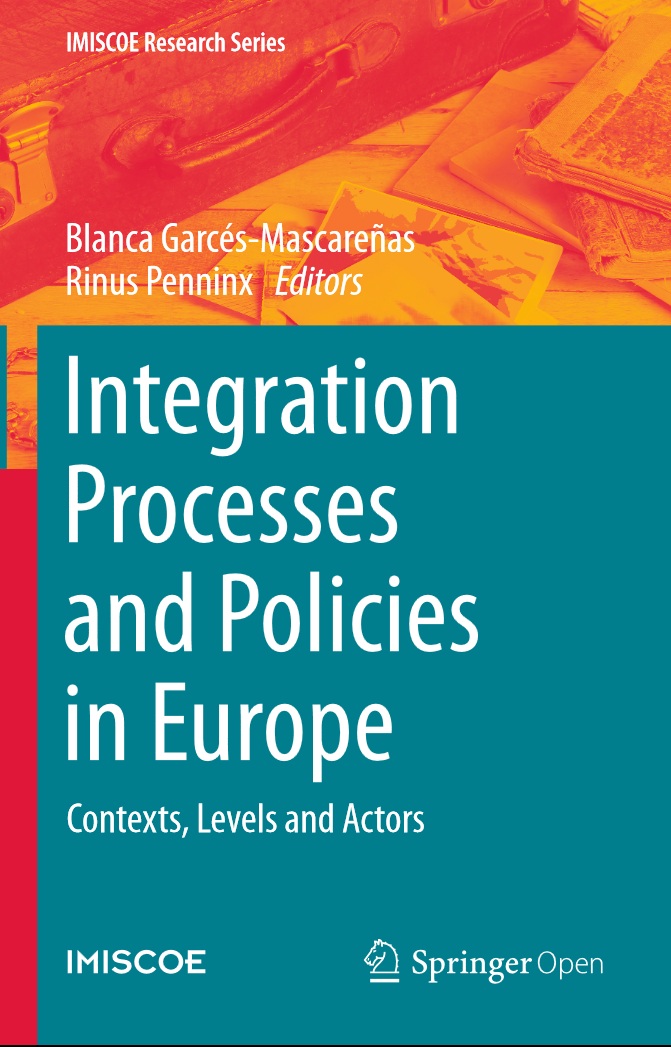 Review
In this book, experts on integration processes, integration policies, transnationalism, and the migration and development framework provide an academic assessment of the 2011 European Agenda for the Integration of Third-Country Nationals, which calls for integration policies in the EU to involve not only immigrants and their society of settlement, but also actors in their country of origin. Moreover, a heuristic model is developed for the non-normative, analytical study of integration processes and policies based on conceptual, demographic, and historical accounts.
Table of Contents
1 Introduction: Integration as a Three-Way Process Approach?  
Blanca Garcés-Mascareñas and Rinus Penninx    
2 The Concept of Integration as an Analytical Tool and as a Policy Concept 
Rinus Penninx and Blanca Garcés-Mascareñas   
3 Migration and Immigrants in Europe: A Historical and Demographic Perspective  
Christof Van Mol and Helga de Valk 
4 National Immigration and Integration Policies in Europe Since 1973  
Jeroen Doomernik and María Bruquetas-Callejo    
5 Who Is an Immigrant and Who Requires Integration? Categorizing in European Policies  
Liza Mügge and Marleen van der Haar   
6 The Multilevel Governance of Migration and Integration  
Peter Scholten and Rinus Penninx   
7 Transnationalism as a Research Paradigm and Its Relevance for Integration 
Liza Mügge   
8 Translocal Activities of Local Governments and Migrant Organizations  
Edith van Ewijk and Gery Nijenhuis    
9 Sending Country Policies
Eva Østergaard-Nielsen    
10 Migration and Development Framework and Its Links to Integration  
Russell King and Michael Collyer   
11 Analysis and Conclusions  
Rinus Penninx and Blanca Garcés-Mascareñas
Search the catalogue
Looking for a book or Journal CMS article in the IMISCOE Publications catalogue? Use the search engine.
For a comprehensive search in the world's most complete database of migration research, visit the Migration Research Hub.