The Russian Second Generation in Tallinn and Kohtla-Järve
The TIES Study in Estonia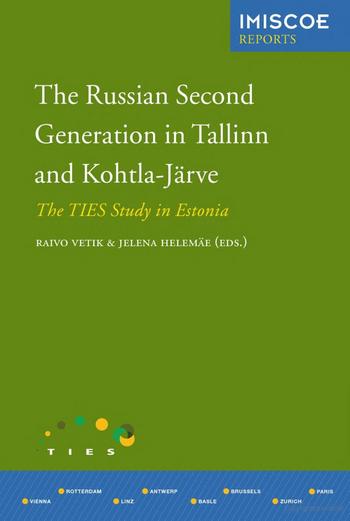 Review
Second-generation Russians face two major integration challenges in the Estonian cities of Tallinn and Kohtla-Järve. They are segregated from an Estonian language society whose historical background lies in the policies and social processes of the former Soviet Union. And, compared to their peers, they face an emerging disparity in social and economic opportunities. Such inequality comes largely as the result of newly formed, post-independence institutions, which incite protest among young Russians. With a potential to escalate into large-scale conflict, as exemplified by the Bronze Soldier crisis in April 2007, it is crucial to learn more about this dissatisfaction and the generation in whom it is found. As the second country report of the TIES Project (Towards the Integration of the European Second Generation), this volume sheds light on how various factors can impact integration and how actors can use socio-economic and cultural resources in their adaptation process - in Estonia and beyond.
Contents
1 Introduction
Raivo Vetik and Jelena Helemäe

2 Migration patterns
Nastja Sokolova

3 Integration policies
Raivo Vetik

4 Ethnic inequalities in education
Kristina Lindemann and Ellu Saar

5 Explaining different returns from human capital in the labour market
Kristina Lindemann

6 Income inequality
Rein Vöörmann and Jelena Helemäe

7 Housing conditions and neighbourhood satisfaction
Liis Ojamäe and Katrin Paadam

8 Contact and crisis in interethnic relations
Jennie Schulze

9 Gender role attitudes
Leeni Hansson

10 Sense of belonging to Estonia
Gerli Nimmerfeldt

11 Conclusions
Raivo Vetik and Jelena Helemäe
Search the catalogue
Looking for a book or Journal CMS article in the IMISCOE Publications catalogue? Use the search engine.
For a comprehensive search in the world's most complete database of migration research, visit the Migration Research Hub.