Comparative Migration Studies, Vol. 3, No. 4
Commentary series: Solidarity in diverse societies: beyond neoliberal multiculturalism and welfare chauvinism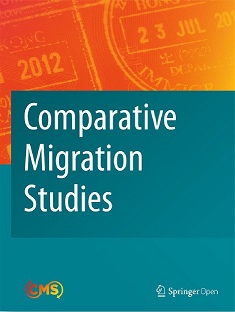 Review
This special issue hosts a conversation between leading scholars from various disciplines and perspectives on the relation between immigration, welfare state, cultural diversity and nationhood. The aim of the issue is not so much to take a specific position or to showcase conclusive empirical research regarding the 'progressive's dilemma', but rather to represent a wide spectrum of views among scholars all of whom take the dilemma seriously even if they disagree about its precise content. The focal point of the discussion is a lead article by Will Kymlicka that takes a clear position regarding the progressive's dilemma. Subsequently, various scholars reflect on Kymlicka's contribution in a brief commentary. This debate includes responses from the perspective of comparative study of democracy (Hanspeter Kriesi), sociology of migration (Godfried Engbersen, Adrian Favell), political theory (Rainer Bauböck), political sociology (Irene Bloemraad), multiculturalist theory (Nasar Meer) and cultural anthropology (Nina Glick Schiller). Finally, the special issue also includes a rejoinder to the responses by Will Kymlicka.
Contents
Search the catalogue
Looking for a book or Journal CMS article in the IMISCOE Publications catalogue? Use the search engine.
For a comprehensive search in the world's most complete database of migration research, visit the Migration Research Hub.