Publications
The European Second Generation Compared
Does the Integration Context Matter?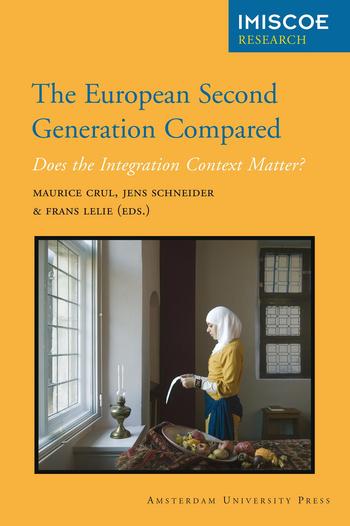 Review
Integration of newcomers is a foremost challenge for contemporary Europe. The 'second generation' - children born of immigrant parentage - is crucial in this process, for they constitute a growing and increasingly vocal segment of the metropolitan youth. This book offers an unprecedented look at the real-life place and position of the European second generation in education, labour, social relations, religion and identity formation. Using data collected by the TIES survey in fifteen cities across eight European countries, the authors paint a vivid picture of how the children of immigrants from Turkey, Morocco and former Yugoslavia are progressing. Their findings and cross-national comparisons are demographically compelling and at times revelational.
Contents:
1 Introduction - Maurice Crul, Jens Schneider and Frans Lelie
2 Comparative integration context theory: Participation and belonging in diverse European cities - Jens Schneider and Maurice Crul
3 Research methodology - George Groenewold and Laurence Lessard-Phillips
4 The TIES respondents and their parents: Background socio-demographic characteristics - Laurence Lessard-Phillips and Christopher Ross
5 School careers of second-generation youth in Europe: Which education systems provide the best chances for success? - Maurice Crul, Philipp Schnell, Barbara Herzog-Punzenberger, Maren Wilmes, Marieke Slootman and Rosa Aparicio Gómez
6 Assessing the labour market position and its determinants for the second generation - Laurence Lessard-Phillips, Rosita Fibbi and Philippe Wanner
7 Union formation and partner choice - Christelle Hamel, Doreen Huschek, Nadja Milewski and Helga de Valk
8 Identities: Urban belonging and intercultural relations - Jens Schneider, Tineke Fokkema, Raquel Matias, Snežana Stojčić, Dušan Ugrina and Constanza Vera-Larrucea
9 Ways of 'being Muslim': Religious identities of second-generation Turks - Karen Phalet, Fenella Fleischmann and Snežana Stojčić
10 Conclusions and implications: The integration context matters - Maurice Crul and Jens Schneider
Search the catalogue
Looking for a book or Journal CMS article in the IMISCOE Publications catalogue? Use the search engine.
For a comprehensive search in the world's most complete database of migration research, visit the Migration Research Hub.