Publications
European Immigrations
Trends, Structures and Policy Implications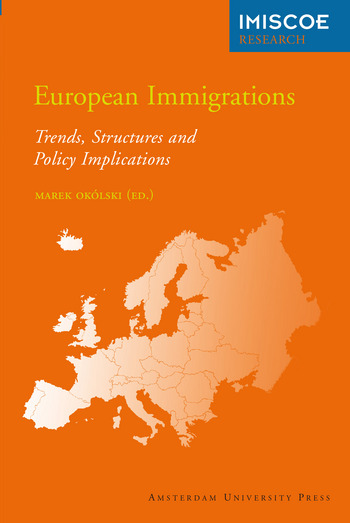 Review
This book makes an essential contribution to understanding the dynamics of contemporary immigrant inflows and integration in Europe. Though embracing a Continent-wide outlook on migration processes, it accounts, in particular, for Southern and Eastern European perspectives. This is accomplished by analysing the long-term transition countries undergo from net emigration to net immigration, as well as developments in their migrant inflows, integration and policy. Balance is achieved between describing the common European experience and the intra- and inter-regional differences characterising migration's underlying factors and trends. This volume is one of few attempts to conceive of the 'Old Continent' as a common economic and cultural space that fully incorporates its eastern part, while still viewing post-enlargement Europe as an area that – despite nation-specific histories – maintains a high degree of social and political coherence. The book is very comprehensive, with deep insights into aspects of immigration throughout different periods and changing socio-economic environments. Contents come from new empirical evidence, specially designed and collected. A great asset is the mix of authors, representing several academic centres across Europe yet pursuing a common vision of European migration, past, present and future.
Search the catalogue
Looking for a book or Journal CMS article in the IMISCOE Publications catalogue? Use the search engine.
For a comprehensive search in the world's most complete database of migration research, visit the Migration Research Hub.