Publications
Migration and Social Protection in Europe and Beyond (Volume 3)
A Focus on Non-EU Sending States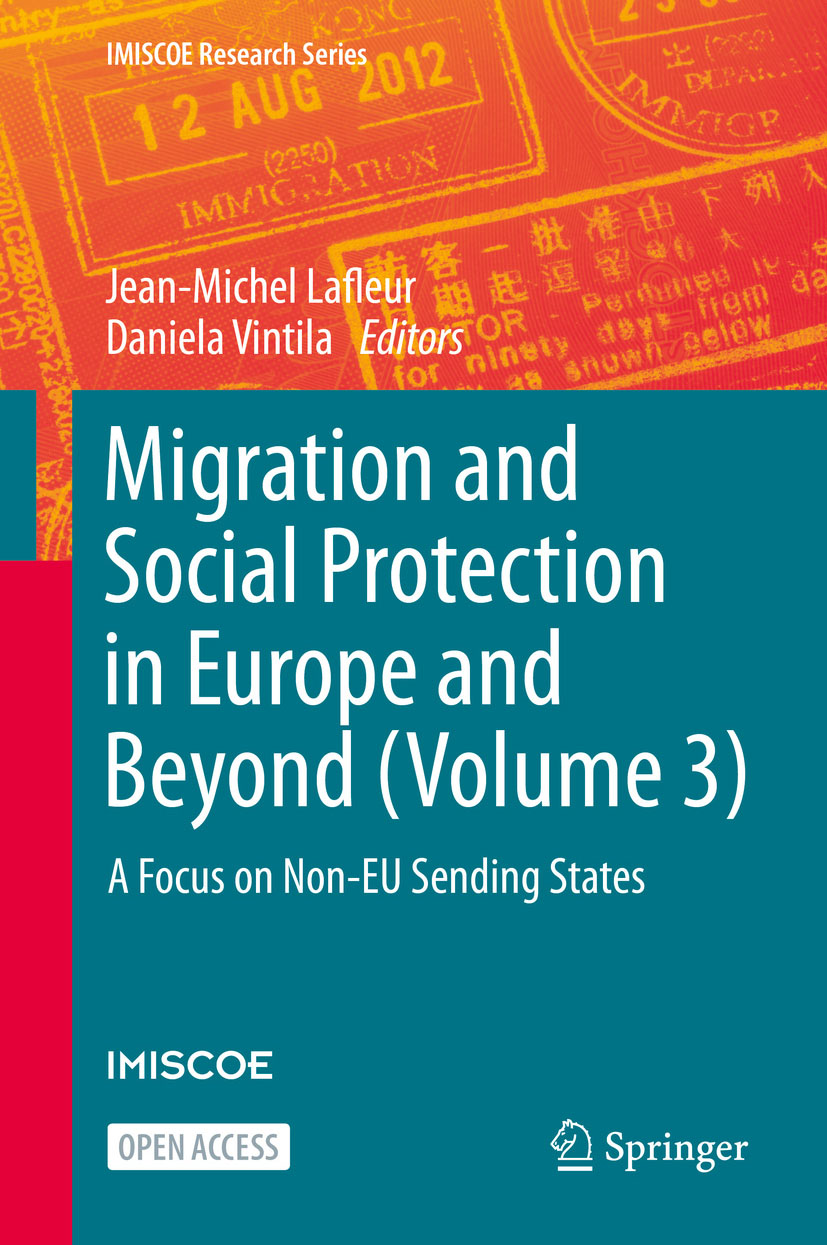 Review
This third and last open access volume in the series takes the perspective of non-EU countries on immigrant social protection. By focusing on 12 of the largest sending countries to the EU, the book tackles the issue of the multiple areas of sending state intervention towards migrant populations. Two "mirroring" chapters are dedicated to each of the 12 non-EU states analysed (Argentina, China, Ecuador, India, Lebanon, Morocco, Russia, Senegal, Serbia, Switzerland, Tunisia, Turkey). One chapter focuses on access to social benefits across five core policy areas (health care, unemployment, old-age pensions, family benefits, guaranteed minimum resources) by discussing the social protection policies that non-EU countries offer to national residents, non-national residents, and non-resident nationals. The second chapter examines the role of key actors (consulates, diaspora institutions and home country ministries and agencies) through which non-EU sending countries respond to the needs of nationals abroad. The volume additionally includes two chapters focusing on the peculiar case of the United Kingdom after the Brexit referendum. Overall, this volume contributes to ongoing debates on migration and the welfare state in Europe by showing how non-EU sending states continue to play a role in third country nationals' ability to deal with social risks. As such this book is a valuable read to researchers, policy makers, government employees and NGO's.
Benefits
This open access book provides a systematic analysis of migrants' access to social protection benefits across 12 of the largest sending countries to the EU


Provides an examination of strategies that non-EU sending countries have developed for their nationals abroad via consular services and diaspora-oriented policy instruments


Assesses how sending countries have adjusted their social and diaspora policies to international mobility
Search the catalogue
Looking for a book or Journal CMS article in the IMISCOE Publications catalogue? Use the search engine.
For a comprehensive search in the world's most complete database of migration research, visit the Migration Research Hub.