Publications
The Position of the Turkish and Moroccan Second Generation in Amsterdam and Rotterdam
The TIES Study in the Netherlands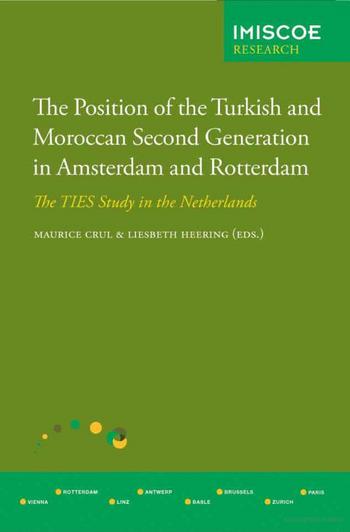 Review
The Dutch second generation of Turkish and Moroccan origin is coming of age and making a transition from education to the labour market. This first publication of the TIES Project (Towards the Integration of the European Second Generation) studies the social situation and views of this ethnic group, drawing on the research carried out in Amsterdam and Rotterdam in 2006-07 among the Dutch-born children of immigrants from Turkey and Morocco and a comparison group of young people (age 18-35) whose parents were born in the Netherlands.
Contents
1. Introduction
Maurice Crul and Liesbeth Heering
2. Migration history and demographic characteristics of the two second-generation groups
Gijs Beets, Susan ter Bekke and Jeanette Schoorl
3. Housing and segregation
Carlo van Praag and Jeanette Schoorl
4. Education
Helga de Valk and Maurice Crul
5. Labour and Income
Liesbeth Heering and Susan ter Bekke
6. Identities and intercultural relations
George Groenewold
7. Social relations
Liesbeth Heering and Susan ter Bekke
8. Union and family formation
Helga de Valk
9. Conclusions and implications
Maurice Crul, George Groenewold and Liesbeth Heering
Search the catalogue
Looking for a book or Journal CMS article in the IMISCOE Publications catalogue? Use the search engine.
For a comprehensive search in the world's most complete database of migration research, visit the Migration Research Hub.