Publications
The Integration of the Second Generation in Germany
Results of the TIES Survey on the Descendants of Turkish and Yugoslavian Immigrants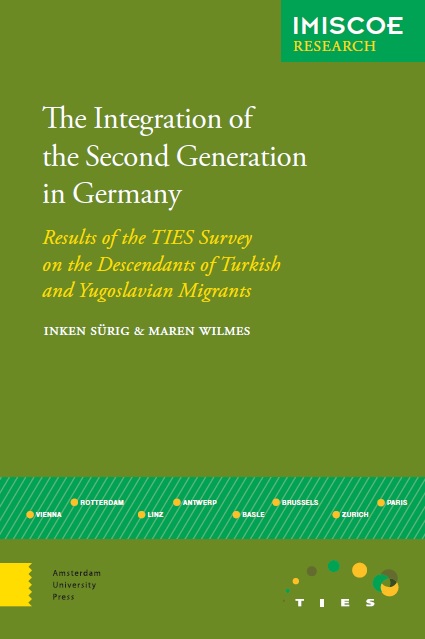 Review
This report on the German results of the Integration of the Second Generation in Europe (TIES) survey looks at the integration process for secondgeneration inhabitants of Turkish and Yugoslavian backgrounds living in Berlin and Frankfurt. Examining the TIES results, Inken Sürig and Maren Wilmes discuss diverse topics such as educational outcomes, segregation and housing, ethnic and cultural orientations, and social relations.
Search the catalogue
Looking for a book or Journal CMS article in the IMISCOE Publications catalogue? Use the search engine.
For a comprehensive search in the world's most complete database of migration research, visit the Migration Research Hub.