Publications
Migration Between Mexico and the United States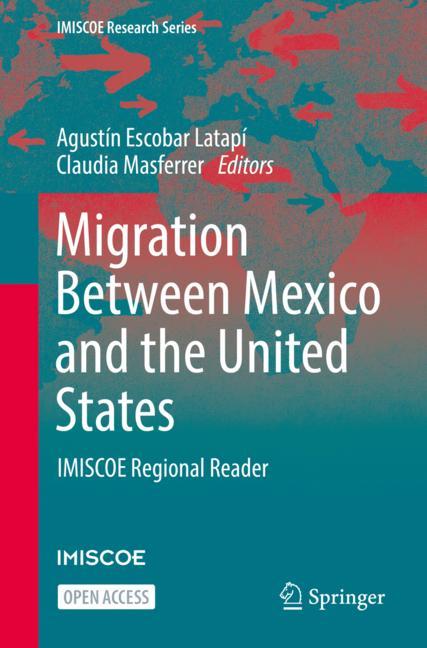 Review
The ebook is not yet available online.
This open access Regional Reader describes how Mexico - United States migration changed substantially during the first decade of the 21st Century. The book provides an in-depth analysis on the changes in the flows into and out of both countries, thus highlighting the issues arising from Mexico - US migration as well as addressing the large numbers of adults and children entering Mexico from the United States. It covers how this tidal change affects the Hispanic population of the U.S. and return migrants' reincorporation in Mexico; their jobs, access to school, health and access to health services, how fear became a dominant aspect of Mexicans' lives in the U.S., and the role played by crime and social policy in Mexico. 
Benefits 
Describes the changes in Mexico - United States migration


Explores the well-being of Mexico - United States migrants


Search the catalogue
Looking for a book or Journal CMS article in the IMISCOE Publications catalogue? Use the search engine.
For a comprehensive search in the world's most complete database of migration research, visit the Migration Research Hub.