In 2010, when then the Research initiative 'Ageing Migrants' started its activity, this was a little studied topic. The research projects conducted by members of the group and the publications have been growing along with the development of our network that has become a Standing Committee (SC).
We have been very active in organising scientific events, research workshops in the annual IMISCOE conferences and publishing. 2016 has been exceptionally productive, with 5 books and 2 special issues, and 2017 proves no less with 26 peer-reviewed articles and 3 special issues. This activity is facilitated by the fact that the SC has active members coming from different backgrounds (anthropology, demography, geography, sociology, migration studies, gerontology among others).
SC members organised 15 sessions in the IMISCOE annual conferences and 7 yearly international conferences bringing together large numbers of researchers on each occasion. The SC has benefited from the participation of notable researchers in the field such as Loretta Baldassar, Graeme Hugo, Russell King, Giovanni Lamura, Sandra Torres, and Christina Victor.
The SC objectives are to:
Place the study of older migrants more at the center of migration research by bridging with central concepts such as transnationalism, mobility, migration policies, integration, among others
Advance theoretically this area of research. Scholars have pointed to a lack of theoretization in this area
Contribute to the training of PhD students
Develop collaborative projects and apply for funding  
Names of coordinators
Netherlands Interdisciplinary Demographic Institute, University of Groningen, Erasmus University Rotterdam
This email address is being protected from spambots. You need JavaScript enabled to view it.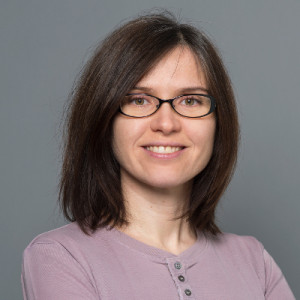 University of Geneva
This email address is being protected from spambots. You need JavaScript enabled to view it.
Names and institutional affiliations of (key) members
Apply for OldMig
Please log on first to visit the application form
Agenda of activities
For 2020 we plan one conference bringing together SC members to discuss funding opportunities, collaborative funding applications and joint publications.
Starting in 2021, we will open bids to organise yearly either two small co-funded conferences or one large conference on older migrants.
Output
Collective publications in the pipeline:
Vincent Horn, Cornelia Schweppe, Anita Böcker and María Bruquetas-Callejo, co-editors (2020). The global old age care industry: Tapping into care labour across borders
Tineke Fokkema, Russell King and Eralba Cela. Special issue, Ageing & Society on International retirement migration
Oana Ciobanu and Tineke Fokkema. Special issue, European Journal of Ageing on Loneliness among older migrants
Oana Ciobanu, Mihaela Nedelcu, Eva Soom Ammann, Karin van Holten, Special issue, Swiss Journal of Sociology. "Intersections between Ageing and Migration: Current Trends and Challenges".