This blog hopes to instigate, by means of self-reflection, a conversation on how cinema and migration studies reflect on and give insights to one another. This, in my own experience, happens beyond the way migrant identities are represented on-screen, as it gives me new perspectives on how I approach migration as a field of research, including during my PhD journey.
To explain what I mean by this, I give examples of films in which journeys of migration are portrayed. The list offered does not critique the films themselves or their plot, nor is it a list of recommendations. Instead, it explores how the migrant in cinema's resembles many of the themes developed within the field of migration studies more generally, including those of belonging, temporality, justice, and transnationality. Indeed, as highlighted by some of the literature on migration and movies, the study of migration and cinema has continuously intersected with that of various disciplines, such as sociology, epistemology, law, gender studies and postcolonial studies (Marks, 2000). From Charles Chaplin's troubles as a recently arrived immigrant to America in The Immigrant (1917), to Dorothy's migration journey from Kansas to Oz in the Wizard of Oz (1939), cinema has influenced my understanding of migration, even before I started doing research.
For this brief post, I purposively include films which depict experiences of family separation. From the harsh no-tolerance policies adopted by Donald Trump separating migrant children from their families at the southern US border, to the criminalisation of migration and restriction of family reunification rights in Europe. Issues related to family separation have recently emerged as an important topic of investigation for migration scholars, among which early career researchers (O'Toole, 2019; COE, 2017). The films mentioned below reflect realities within this context, which are at times harsh, distorted, and even surprising. They are nonetheless reflective of the importance of on-screen narratives in expanding our understanding of migration. The films are listed in chronological order, with each of them depicting instances of families experiencing separation at different stages of their migration journey. Warning: The list contains a few spoilers…
El Norte (Gregory Nava, 1983)
El Norte explores the plight of two young Guatemalan siblings who, after facing reprisals from the military, because they participated in a protest, undertake a hazardous journey to "the north" in order to search for a better life in the US. The movie is divided into three parts, with the first showing why the family leaves Guatemala, the second showing the dangerous journey, and the third showing the siblings' lives after arrival in the US. The theme of separation emerges in the final part, where one of them dies due to the hardships they face. In this part of the plot, topics such as struggles against marginalisation, lack of social mobility, and illegality emerge, all through an intimate exploration of the relationship between the two siblings.
Journey of Hope (Xavier Coller, 1990)
In the Turkish-Swiss production Journey of Hope (1990), family separation occurs in the middle of the journey. The film tells the story of a family that leaves their home in a hill village of Turkey, and travels by rail, ship, car, truck, and finally foot towards the mirage of a new life in Switzerland. They face barriers much similar to those depicted more recently in the Mediterranean. During the journey, the mother becomes separated from the family because of smugglers. Themes such as borders, safe passage, and human relations emerge throughout the movie as they relate directly to the life and identity of this family.
The Immigrant (James Gray, 2013)
"The Immigrant" tells the story of Ewa, a Polish immigrant who is separated from her sister as soon as they arrive in a processing centre at Ellis Island in the 1920s. While Ewa's sister is kept in quarantine, Ewa needs to make hard choices to navigate life in New York City. In her journey to be reunited with her sister, she faces conflicts with several characters, but also exerts agency in unlikely places. Through Ewa and her quest, the film offers a rich exploration of the era, of gendered experiences, and of the multifaceted dimensions of being a migrant attached to a certain period and time.
Icebox (Daniel Sawka, 2018)
This is the story of a young boy who decides to leave Honduras on his own after circumstances of gang violence and intimidation. Upon his arrival at the US border, he is brought into a detention centre where he is trapped within the US immigration system. As an obvious companion to the Trump era, the movie explores the consequences of violence and corruption, but also the impact of state and institutional policies in the lives of migrant individuals and families. It thus reflects the politics behind it, something we also get faced with in the news today, but it also celebrates child resilience in the face of adversity.
Reflections on the importance of migration on-screen
The narratives of these films capture, I believe, shared features of experiences of the impact of migration and mobility on migrants. As a PhD candidate in Law, with research interests on the impact of policies and legislation within migration, this has been important to me, as it has allowed me to see other perspectives on these issues, some of which are personal, political, or reflective of a different period. Nonetheless, they all reflect, in their own ways, the topic I research. These different forms of representation have thus helped me to understand new kinds of subjects, many of which I have encountered in my research journey.
While I do not have a background in film studies myself, I can tell from my own experiences that on-screen narratives have the potential to enrich migration researchers. Through migrant journeys on-screen, we can explore and understand migrant subjects, such as those explored above, through different lenses. Ultimately, this may enable us to get deeper insights into the complexities and subjectivities within our field of study.
Bibliography
Rights C and others (2017), 'Ending Restrictions On Family Reunification: Good For Refugees, Good For Host Societies' (Commissioner for Human Rights) https://www.coe.int/en/web/commissioner/-/ending-restrictions-on-family-reunification-good-for-refugees-good-for-host-societies> accessed 25 May 2019
Marks, Laura. (2000) The Skin of the Film: Intercultural Cinema, Embodiment, and the Senses. Durham, NC: Duke University Press.
O'Toole M (2019) 'Family Separations A Year Later: The Fallout — And The Separations — Continue' (latimes.com, 2019) <https://www.latimes.com/politics/la-na-pol-family-separation-trump-year-later-20190412-story.html> accessed 25 May 2019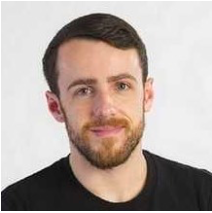 Diego Castillo Goncalves is a doctoral researcher in the School of Law at Trinity College Dublin, the University of Dublin, Ireland