Europe's largest research network of migration and integration scholars and practitioners is coming together for its first online annual conference. Resilient as our community is, we now more than ever appreciate the value of coming together, as well as the opportunity to develop further and take this step. As always, the conference aims to support the exchange of ideas and knowledge amongst its members, giving them opportunities to present papers and get feedback, have panel discussions, and to support and inspire each other in these extraordinary times.
The first online annual conference will take place on July 1 and 2, 2020.
Conference program and focus
The online conference programme will feature the papers, panels and workshops that were already accepted for presentation. All those whose presentations have been accepted will be invited to join the online conference. We also invite non-presenters to attend the conference.
In response to the contemporary pandemic and its effects, the plenary topic will be: "Mobilities and Immobilities in Pandemic times". The speakers will reflect on research in, for and with migrants during the pandemic, and what the current crisis means for our research field. The keynote speakers are Biao Xiang , Professor of Social Anthropology, and Anna Triandafyllidou , Professor of Sociology.
Program booklet 2020 Conference
The annual conference in Luxembourg with the theme 'crossing borders, connecting cultures has been postponed to July 7- 9, 2021.
Fees
The conference will take place in an online environment with plenary rooms, session rooms and social rooms. It will attempt to replicate the conference experience that we are all used to, as far as possible.
The registration deadline is June 26, 2020 (23:59 CET).
However, taking account of the changed circumstances, the conference fee has been lowered to 100 euros. For PhD students and those in precarious situations in the Global South, the fee has been reduced even further to 75 euros. This fee also provides a one-year individual membership of IMISCOE, including various membership benefits. This is a temporary reduced fee. For questions about possibilities for researchers from the Global South please contact This email address is being protected from spambots. You need JavaScript enabled to view it..
How to participate
Presenters with accepted, panel, workshop or papers at the 2020 Annual Conference please
Fill this form to indicate whether you are willing to have your panel/workshop/paper included in this online conference. Please do so no later than the 25th of May.
Please register and pay for the conference and one year membership by 20 June via the conference registration form.
Please note that individual papers must be identical to the originally accepted submission as we intend to keep the original program intact as far as possible. However, if some presenters in your panels withdraw and the programme is altered, we will assign your presentation to the most suitable panel.
Attendees who are not presenting at the conference, we warmly invite your participation and feedback during the conference.
Please register and pay for the conference and one year membership by 20 June via the conference registration form (you do not have to fill in the google form).
All registered participants and attendees will receive practical instructions on how to engage with the online conference environment (WebEx) several weeks ahead of the conference. Presenters will also be offered technical and administrative support to make the presentation process as smooth as possible.
For more information on all this and more, please check our new website https://www.imiscoe.org/ regularly.
We look forward to meeting you online at the IMISCOE 2020 conference!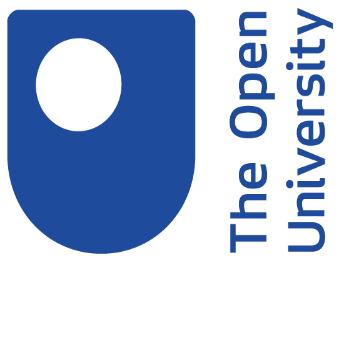 Experts mentioned
Ryerson University, Canada