Given the growth, relevance and responsibility of migration studies, the overall aim of this standing committee is to push forward a reflexive (and self-reflexive) perspective. Investigating on how this field has emerged as well as promoting reflexivity in current and future research involves questions on knowledge production, knowledge circulation and knowledge utilization. This endeavor is a multi-faceted one: It tackles the embeddedness of the field in wider societal (power) relations and the risk to reproduce hegemonic structures. Hence, studying knowledge production cannot be separated from studying eurocentrism, situated positions of researchers, or contested public debates on "truth" or "fake-news". Studying knowledge circulation requires examining patterns of knowledge utilization in policy, politics, or state institutions. Equally important is to analyze the transfer of migration-related knowledge produced by other actors, like mass media, so-called migrants themselves, civil society actors, international organizations, or social science disciplines.
Becoming reflexive changes the positionality of migration studies. It emphasizes the boundedness of knowledge about migration to specific epistemological, methodological and political modes of knowledge production. The awareness that modes of conceiving and researching migration are inevitably historical and theoretically contingent shall feed back into the ways of how knowledge is produced. Consequently, the objectives of this SC are to
promote reflexivity amongst migration scholars
provide a platform for research on knowledge production, circulation and utilization in migration studies
address the risk of migration studies of reproducing hegemonic structures and problem definitions
develop alternatives in theory, empirical research and science-society dialogues.
Names of coordinators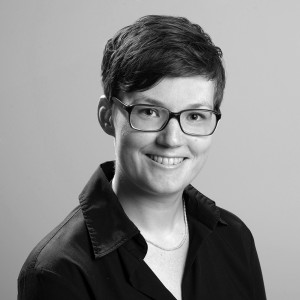 This email address is being protected from spambots. You need JavaScript enabled to view it.
Names and institutional affiliations of (key) members
Institutional leadership of the standing committee is at IMIS, Osnabrück University, Germany.
The standing committee is managed by two directors and a governing board.
Directors
University of Neuchâtel , Switzerland
Further members of the governing board
Agenda of activities
Three foci throughout 2020-2023
(I) Histories, theories and methodologies of migration studies
(II) Migration knowledge production by actors outside academia 
(III) Reflection on practices of data production in migration studies and development of new and different forms of data production
Objectives
(i) to establish 'Reflexivities in Migration Studies' as part of the curriculum of the history and theory of the discipline; to contribute to the theory of migration studies; to reflect on the role of commissioned research for the epistemologies, history and theories of migration studies; to de-center and re-position European migration research within global contexts;
(ii) to investigate forms of 'migranticization' in terms of knowledge production, utilization and circulation by different actors such as state institutions, activists, policy makers and researchers, social scientist experts, and the role of mass (and social) media as distributors of this knowledge;
(iii) to enhance competences in reflexivity regarding data production (both qualitative and quantitative approaches) relating to the identified (potential) problems
Activities
Output 
The standing committee Reflexivities in Migration Studies will make its work and research accessible through various channels, thereby addressing different audiences in different ways.
The scientific community will especially be informed about the standing committee's insights through
a book publication (IMISCOE book series)
journal articles
a special issue in a peer-reviewed scientific journal.
Work and progress will be presented and critically discussed in formats such as
panels and semi-plenaries at IMISCOE Annual Conferences
thematic workshops.
Wider audiences such as the interested public, policy actors, activists or application-oriented institutions will be informed through
local media articles
social media and blogging activities
IMISCOE website
Personal consultation.