Key Questions
For what underlying structural reasons did migration research have such a success these last decades?
Why is migration so often presented in politics, in public or in the media as a direct threat to sovereignty and national identity and welfare states?
How could we study migration without turning it into a problem?
How come we develop theories in what we would call the migration container? Assimilation or integration theory? Are migrants à priori and per se so different that we need a special field and special theories for them, beyond what we have in terms of theories and concepts in social sciences?
How are the interpretations we do have on migration related to our position of power? Why are most researchers white and European? Why is it only recently that migration scholar included 'race' or in general, post-colonial theories and concepts into their studies?
The aim of this standing committee is to push forward a reflexive (and self-reflexive) perspective within migration studies. Given the growth, relevance and responsibility of migration studies, we strive to promote reflexivity in our research and to investigate on how the field of migration studies has emerged. Being reflexive in these two senses involves investigating how knowledge on migration is produced, circulated and utilized – both by us as researchers as well by other actors in the field.
This endeavour tackles the embeddedness of the field of migration studies in wider societal and power relations and the risk to reproduce hegemonic structures. Hence, studying knowledge production cannot be separated from studying eurocentrism, racism, situated positions of researchers, or contested public debates on "truth" or "fake-news". Studying knowledge circulation requires examining patterns of knowledge utilization in policy, politics, or state institutions. Equally important is to analyse the transfer of migration-related knowledge produced by other actors, like mass media, so-called migrants themselves, civil society actors, international organizations, or social science disciplines.
For migration studies as field of research, becoming reflexive changes its positionality. The reflexive approach that we pursue emphasizes the boundedness of knowledge about migration to specific epistemological, methodological and political modes of knowledge production. The awareness that modes of conceiving and researching migration are inevitably historical and theoretically contingent shall feed back into the ways of how knowledge is produced. Consequently, the objectives of this SC are to
promote reflexivity amongst migration scholars

provide a platform for research on knowledge production, circulation and utilization in migration studies

address the risk of migration studies of reproducing hegemonic structures and problem definitions

develop alternatives in theory, empirical research and science-society dialogues.
Names of coordinators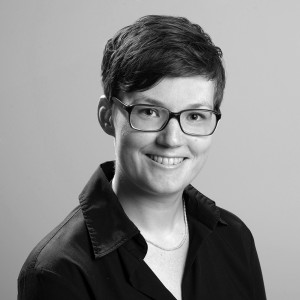 This email address is being protected from spambots. You need JavaScript enabled to view it.
Names and institutional affiliations of (key) members
Institutional leadership of the standing committee is at IMIS, Osnabrück University, Germany.
The standing committee is managed by two directors and a governing board.
Directors
University of Neuchâtel , Switzerland
Further members of the governing board
Agenda of activities
In the upcoming years, we will particularly focus on:
Histories, theories and methodologies of migration studies
Migration knowledge production by actors outside academia
Reflection on practices of data production in migration studies and development of new and different forms of data production
Objectives
Based on these activities and the work of the colleagues involved, the Standing Committee intends
to establish 'Reflexivities in Migration Studies' as part of the curriculum of the history and theory of the discipline; to contribute to the theory of migration studies; to reflect on the role of commissioned research for the epistemologies, history and theories of migration studies; to de-center and re-position European migration research within global contexts;
to investigate forms of 'migranticization' in terms of knowledge production, utilization and circulation by different actors such as state institutions, activists, policy makers and researchers, social scientist experts, and the role of mass (and social) media as distributors of this knowledge;
to enhance competences in reflexivity regarding data production (both qualitative and quantitative approaches) relating to the identified (potential) problems
Recent and Future Activities
Recent workshops and conferences:
Future workshops and conferences:
Conference on "De-centring migration in migration studies", planned for 2022. More information will follow soon.

Webinar on "Reflexive approaches to methodology and research methods", organized in cooperation with the Standing Committee "Methodological Approaches and Tools in Migration Research". More information will follow soon.
Panels and workshops at IMISCOE's Annual Conferences:
2022 @ IMISCOE's Hybrid Conference in Oslo, Norway: sessions on "Positionality and power of migration researchers: Searching for reflexive ways of knowledge production" - more information soon available!
2021 @ IMISCOE's Online Conference: Session on challenges in "Reflexivities in Migration Studies. Pitfalls and Alternatives", taking place on Friday, 9 July, 8-11:15ampm (sessions #185 & 212). Please see the panel's description here.
2020 @ IMISCOE's Online Conference: Roundtable Discussion on challenges in "Reflexive Migration Studies", taking place on Wednesday, 1 July, 2-3:30pm (session no 12). Please see the panel's description here.
 Here you find a glimpse of our work, summarizing our kick-off meeting in January 2020.
Current Call for Contributions
PhD members of the IMISCOE Standing Comittee "Reflexivities in Migration Studies" invite PhDs and early career researchers who identify with the SC's objectives to join them for monthly virtual peer feedback sessions. Interested? See pdf here (61 KB) how to participate!